Personalized Therapeutic Yoga
Get a specially designed evidence-based yoga protocol to suit your individual needs
One-on-one classes ensure you get the undivided attention of your instructor
Learn yoga from a certified yoga physician
All classes are online at flexible timings. Meet your doctor from the comfort of your home
Avail natural medicine consultation and diet counselling
---
---
Know your yoga physician
Dr Krithika A Ramaswamy has graduated BNYS from S-VYASA University, Bangalore.
She is currently pursuing MD in Clinical Yoga under RGUHS, Bangalore.
She is passionate about studying the power of the human mind and the role it plays in healing. She specializes in stress management and sleep medicine.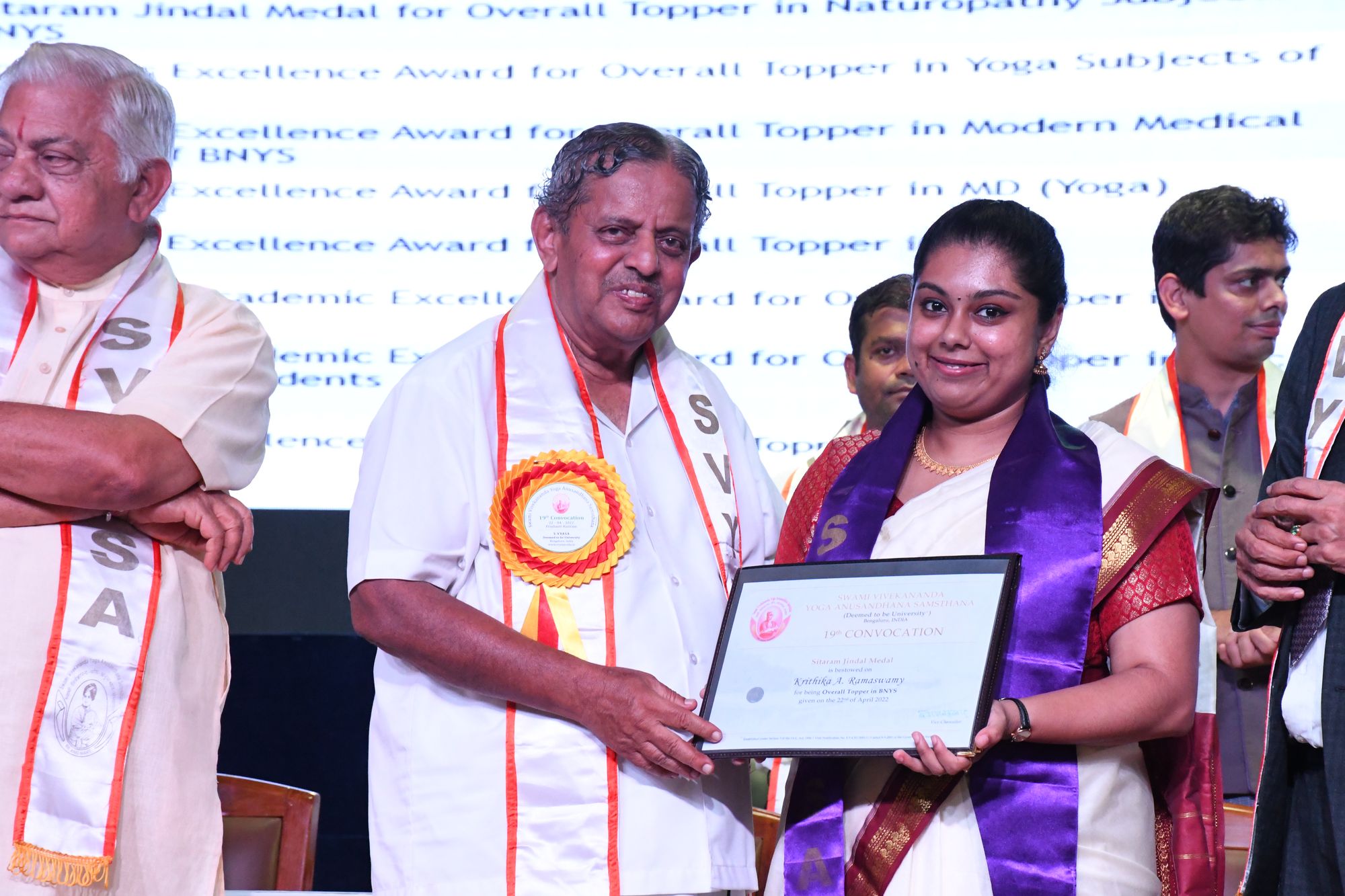 ---
Yoga Camps Conducted By Dr Krithika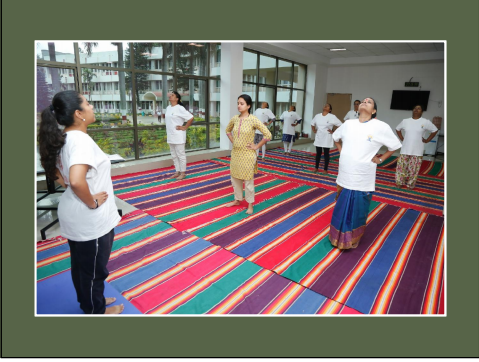 Conducting a yoga camp at ISRO, Bangalore on the occasion of International Day of Yoga.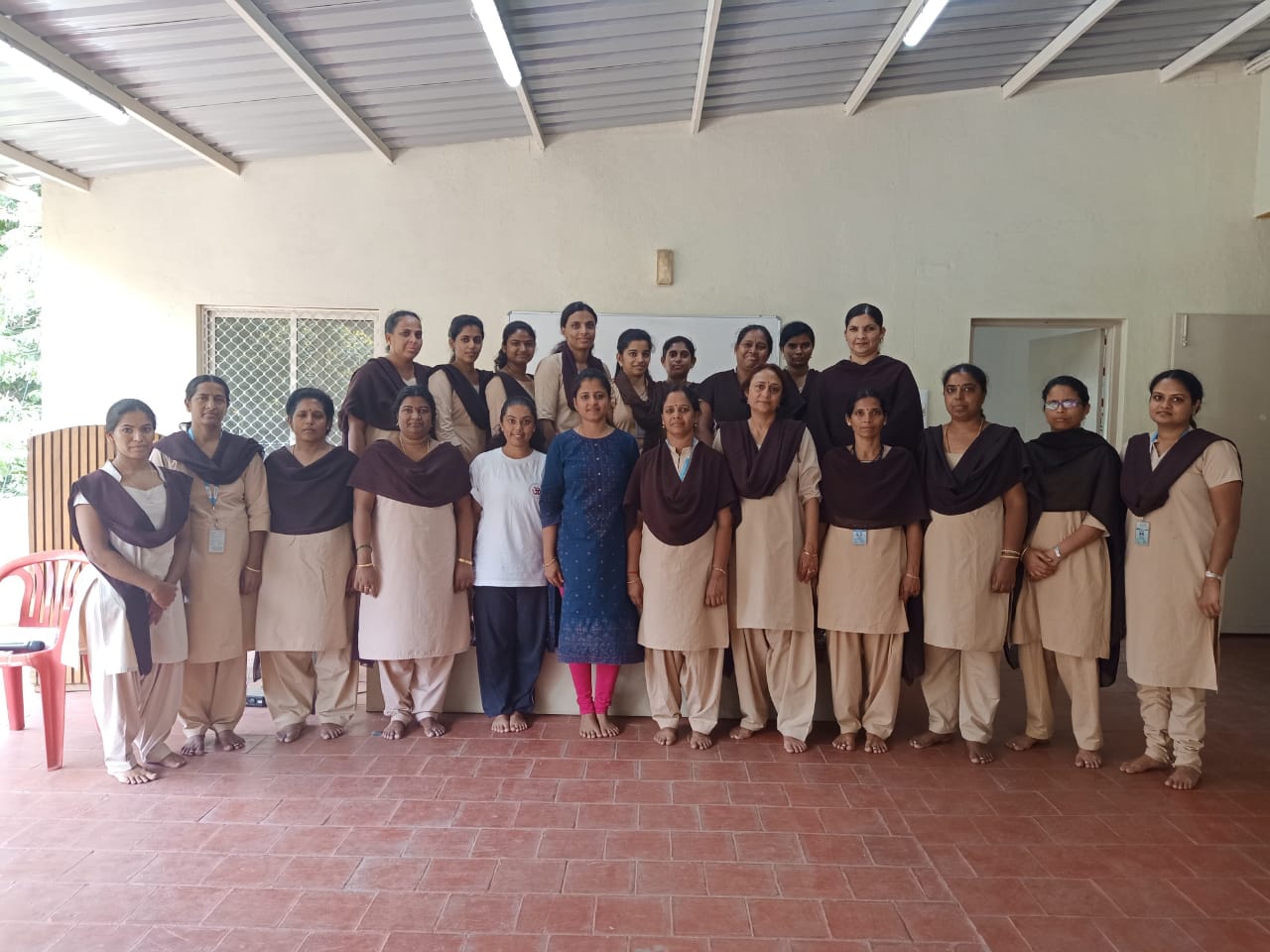 Yoga training for BEL staff members.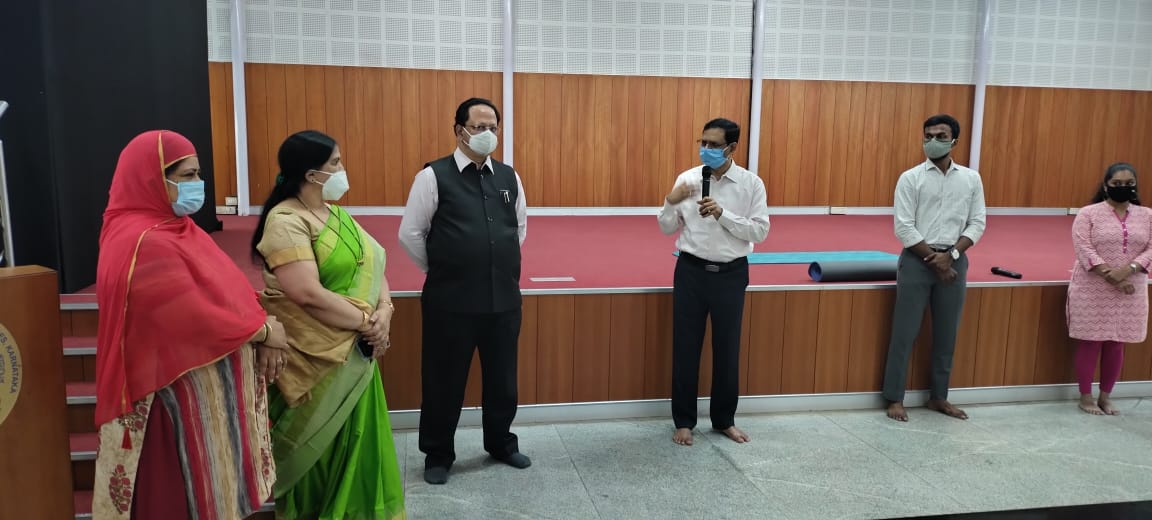 Conducting a Yoga Camp for the staff of RGUHS, Bangalore.
---